Setting out to create a unique house for his client in a beautiful, tree-lined area on the outskirts of Brisbane, Australia, the British architect Peter Besley eventually chose a facade of white brick and mortar, giving the building a distinctive appearance that has been well received by the locals.

Brick was first identified as the main building material for its stronger sense of heaviness, solidarity and permanence. After trial and selection, a type of thin, long and light-colored brick was eventually chosen to emphasize the horizontal texture of the facade.
Immagine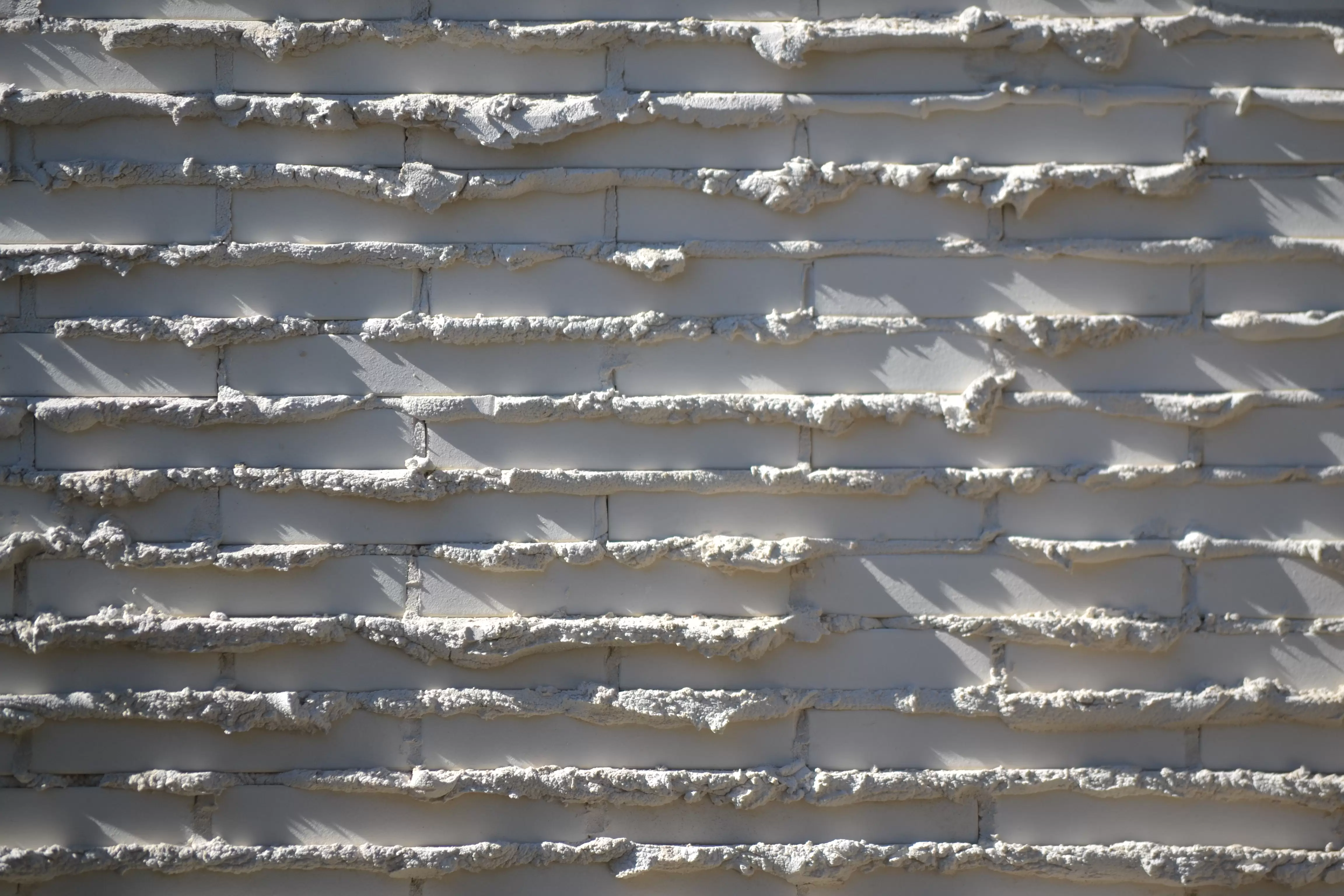 Usually, in construction work, the brick mortar tends to disappear in between bricks during laying, leaving the aesthetic expression to the brick texture and bricklaying method. However, in this project, the mortar takes a very different look by overflowing the bricks. With a proper viscosity, the mortar coagulates between the bricks forming irregular transverse textures. 
The architect specifically controlled the overflow mortar in horizontal rather than vertical brick joints, further emphasizing the horizontal texture to form a "corduroy" effect. This strong horizontal effect eliminated the standardized masonry appearance of the brick, making the brick wall a unified entity. 
On the other hand, the irregular shadows left by protruding mortars present a stronger texture in the sun giving the façade a slightly heavier look, differentiating itself from conventional bricklaying, and forming a new landscape in the natural environment. It is likened by critics to "the brick to tree bark, or sedimentary rock". 
Aalborg White cement mixed with white beach sand giving the mortar a nice white colour, while lime helps with the material strength and self-repair capabilities in case of wears and tears. The architect was quite satisfied with the masonry work and hoping subtle changes over time would further vivify the building.
Immagine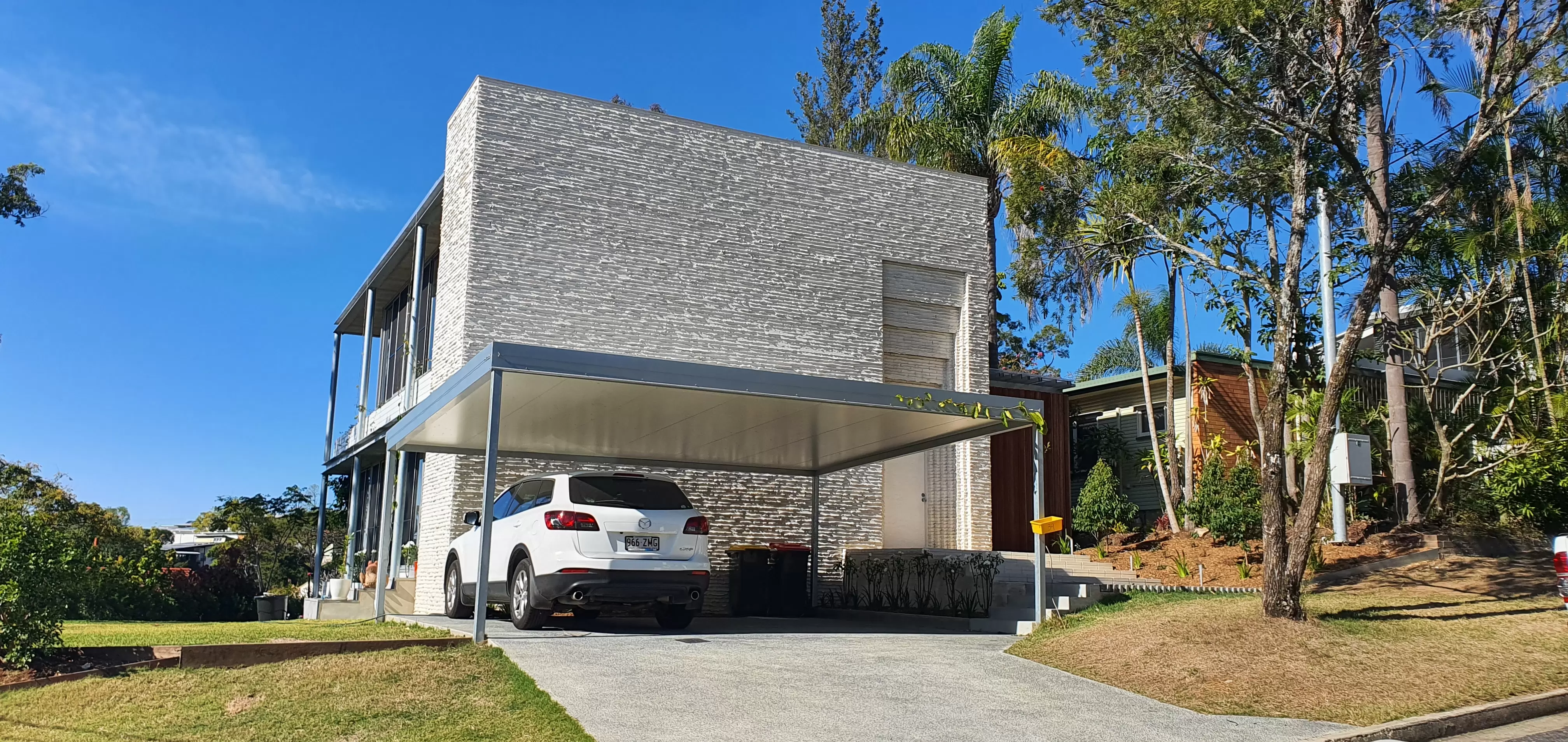 Project Information:

Year:2020

Location: Brisbane, Australia

AALBORG WHITE® cement Application: Decorative bricklaying mortar in facade

Mortar Producer: PGH Bricks & Pavers

Architect: Peter Besley