Background
BB fiberbeton AS was started as an experiment. In the mid-70s, the company's founder, Ole Brandt, became obsessed by the idea of building a yacht from sand, water, cement and fibre alone without the use of steel reinforcement. The material was new, and BB fiberbeton were pushing the boundaries. The company produced the first commercial projects in 1979 and worked with a range of fibres including glass, polypropylene, carbon and steel. And only a few years in found glass fibres to be the most promising and interesting. Today they only focus on glass fibre reinforced concrete (GRC) that is a hard material with a dense surface and extreme durability of more than 100 years. BB fiberbeton has a Danish, eco-friendly and green production, delivering elements for most parts of Europe. Over time the company has always worked with Aalborg White and is satisfied with the collaboration. Please visit website to see some of their projects.
Immagine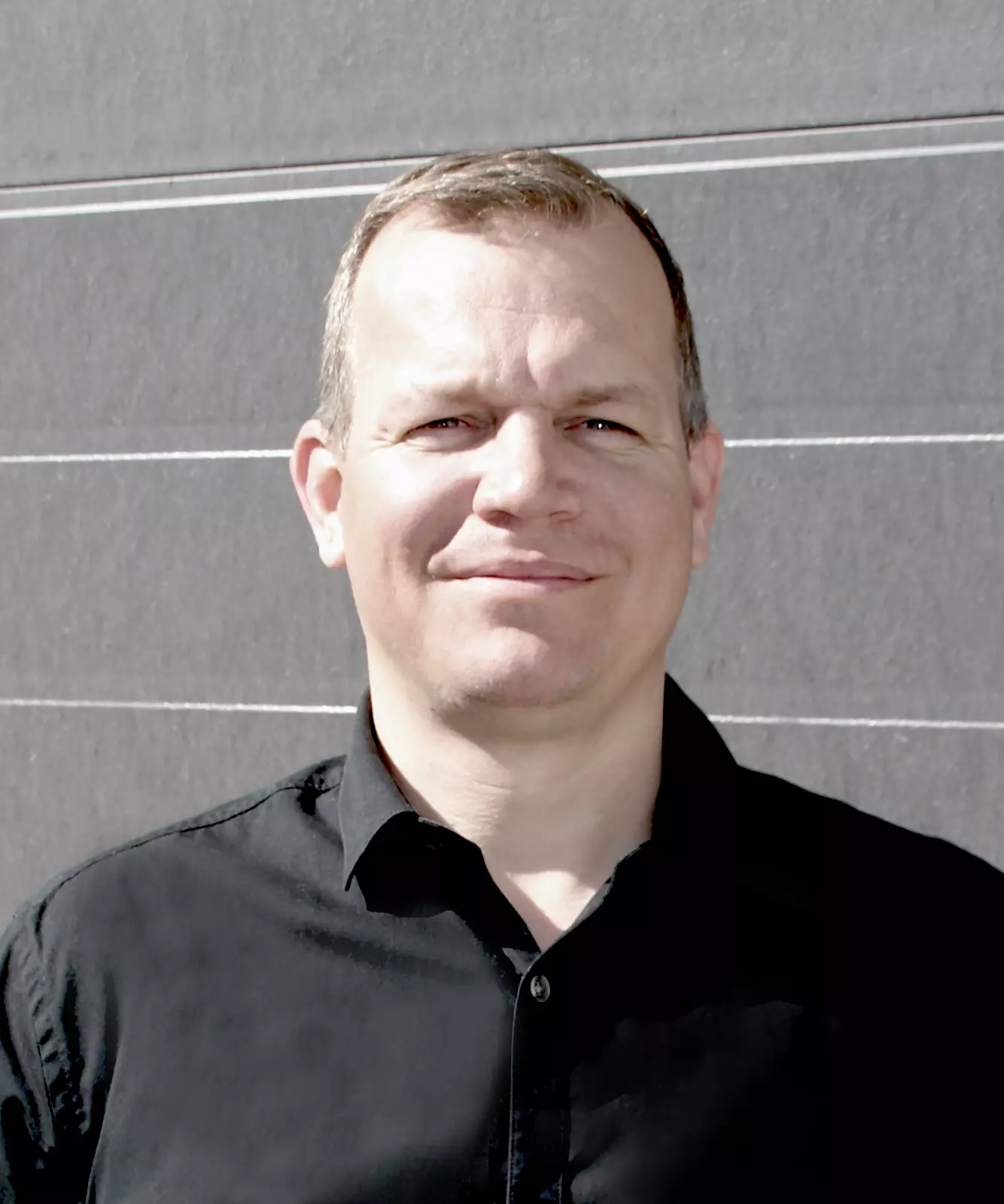 We prefer Aalborg White cement for our GRC production due to its color consistency and chemical properties.
Simon Hertzum, CEO of BB fiberbeton AS
Q1: Could you introduce your recent well-known high-rise project SKY PARK designed Zaha Hadid Architect in Bratislava of Slovakia and its unique GRC elements application in the tower façade?
That's right. One of our latest projects is Zaha Hadid Architects's eye-catching SKY PARK in Bratislava. The project really highlights the use of our GRC as a unique versatile building material, you can mold and bend as you desire. These qualities – together with the lightweight nature of GRC and its sustainability and durability characteristics – works really well on the three towers with more than 13,500 square meters of stunning GRC facade elements. The elements for SKY PARK are stud-frame elements. A stud frame element allows easy handling through all stages of construction: on-site; on the production line; during demoulding; quality control; and transportation. Therefore, a really good and safe solution.
Q2: As an indispensable raw material for GRC materials, what characteristics of Aalborg White cement do you think plays key roles in the GRC production?
We prefer Aalborg White cement for our GRC production due to its color consistency and chemical properties. High quality white cement is a key parameter for us to achieve the specific color and surface finish. We work with a lot of different surfaces and Aalborg White cement is a good starting point.
Q3: As a manufacturer specializing in the high-quality GRC production, could you talk about the uniqueness of GRC materials in the decorative concrete industry and its advantages in the application of building façade and cladding?
GRC is a very versatile building material with unlimited geometry and surfaces. GRC is most often used as the defining part of a building's geometry. It can provide an immediate upgrade to an existing building and helps shape the external character and aesthetics of the building. Achieving quality in the aesthetics starts with the moulds in which the GRC elements are cast, so you can create almost any shape you wish. There are nearly no limitations on the varied textures and features that can be built into GRC.
Due to the durability, the low weight (caused by the fact that GRC uses as building skin is very thin) and the relative low energy production, GRC is a very "green" material. In some aspects, especially on high-rise buildings, the savings on the total weight of the façade provides savings on the foundation, which typically consumes a lot of energy to produce. GRC as building skin is made to measure, and the no-on-site-cutting ensures that there is no waste of GRC on site.
Without any doubts GRC is the architect's dream material, capable of turning their stunning projects into reality.
BB fiberbeton Projects based on AALBORG WHITE® CEMENT
Image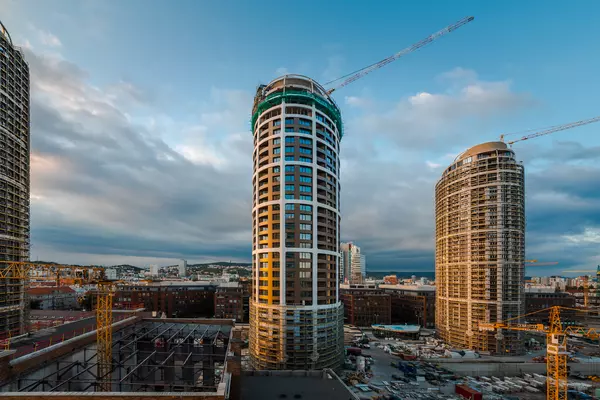 Image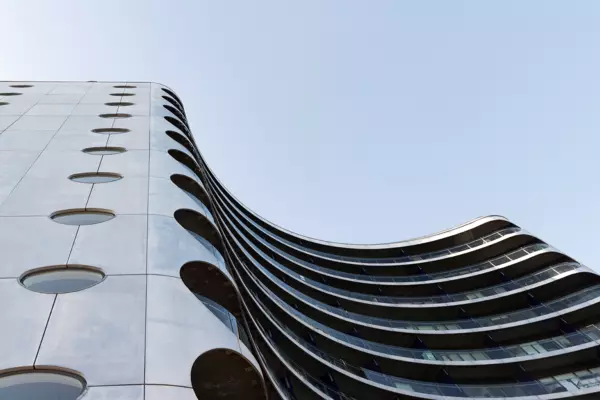 Image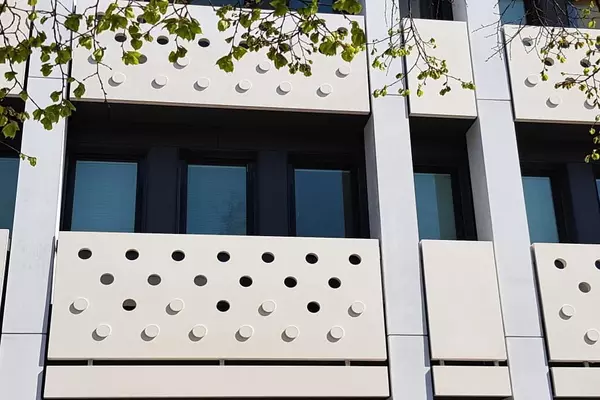 Image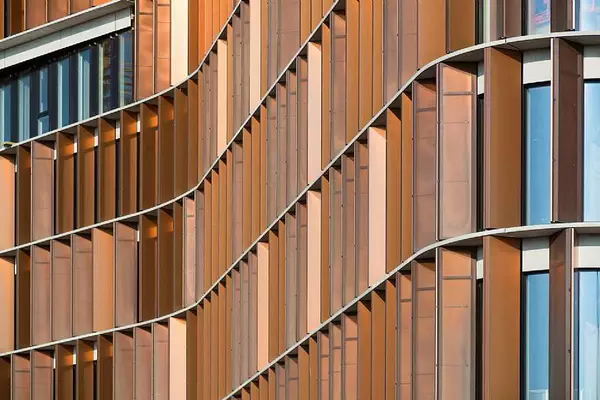 Image