Company Background
Pioneer Process is a manufacturer and formulator of Aesthetic Cement Products and Aesthetic Cement Dry Mixes under the brand names of FormCal and FormCrete. They have dedicated 20 years in decorative cement products manufacturing including GFRS (Glass Fiber Reinforced Stone), Artisan Wall, Cement Furniture/Pendant Lamp/Posters/Mini Planters, Sculptural Cement, Polyacrylate In-Situ Terrazzo, Imprint Concrete System Materials etc.
Immagine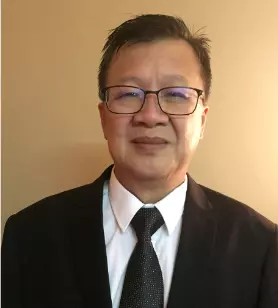 The chemical purity and stability of Aalborg White cement allow us to achieve the high requirements of architects and project owners.
Edmund Yap, Managing Director of Pioneer Process Sdn. Bhd., Malaysia
Q: How long have you been using Aalborg White cement? What is the most value of Aalborg White cement brought to you in your concrete elements production?
We have started to use Aalborg White cement for developing and producing decorative cement products since Year 2000 and we are one of the pioneers in Malaysia to produce white cement based aesthetics elements. Through our years of experience of using white cement, the biggest value of Aalborg White Cement is to enable us to produce better and more attractive colour shades products and their superior visual aesthetics is not achievable by Grey Cement. The chemical purity and stability of Aalborg White cement allow us to achieve the high requirements of architects and project owners.
Q: When developing the new plaster products Artisan, what difficulties have you encountered? How is Aalborg White cement targeted to solve the technical difficulties in this product development?
Artisan Wall is a new premixed product developed in 2016, which uses a combination of 3 binders namely High Alumina Cement, OPC and Gypsum to enable Ettringite formation. The biggest technical difficulty is to strive a performance balance between these 3 binders together with other additives. However, using Aalborg White Cement coupled with White Alumina Cement enable us to solve the problem of color, strength and durability. The high whiteness of Aalborg White cement allows us to produce a wide range of attractive colour offerings.
Q: What are the innovative application areas of the Artisan
Artisan Wall is a flexible plaster product that can be applied to a wide range of surfaces: 
Cement or skim coat rendered walls
Cement boards, Calcium Silicate boards and other mineral boards
Plywood and chipboards
Paper-laminated gypsum boards
Due to the fast-drying property of the formulation coupled with the overlapping of toweling technique, aesthetic cement shading effect of various colour finishing can be created naturally. The finished surface is also hard and shrinkage free which is not readily achievable using normal cement skim coat render and polymer faux textured finishes.
It is the above special features of Artisan Wall provide great values to the architects, designers and end-users in creating an aesthetic cement finishing ambient unique to itself. Putting Aalborg White Cement in our formulation allow designers to have more creative space in color design. Its smooth surface is coated with a special oil and hence is mildew-proof, achieving aesthetics in designs and functionality.
Artisan Wall Projects based on AALBORG WHITE® CEMENT 
Image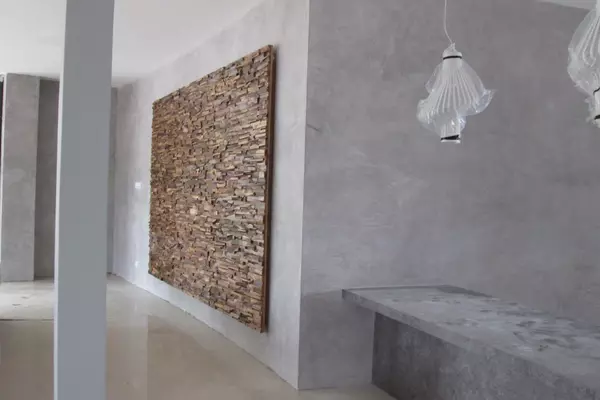 Image
Image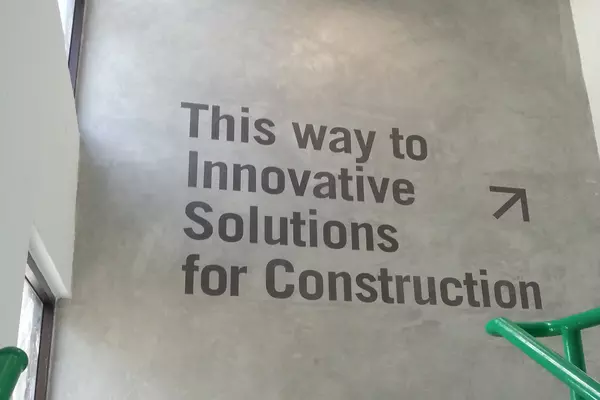 Image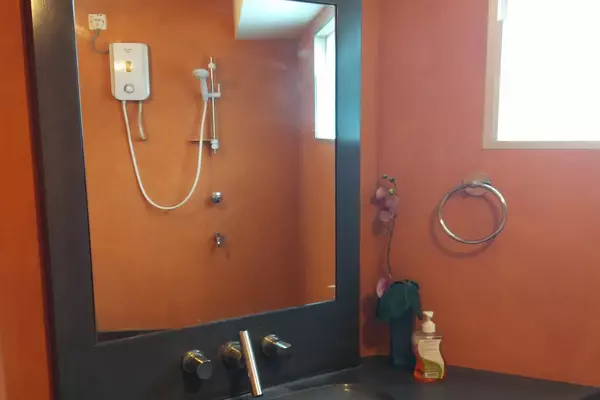 Image
Image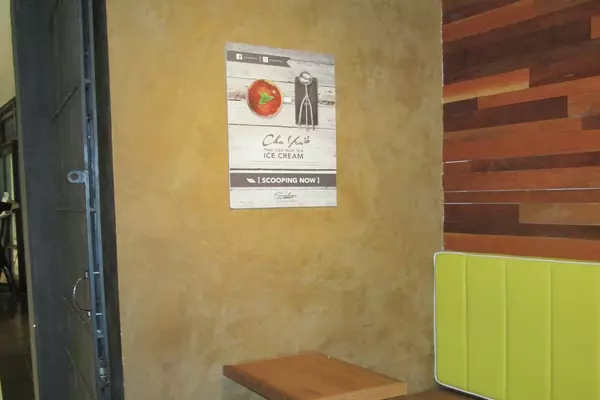 Image