Features of Concrete City Furniture:
Versatile – From street furniture works of art to eco-products and much more possibilities.
Strong – Resistant to rain, wind and durable
Sustainable – Concrete furniture can keep quality for a long time.
Beautiful – Pure handicrafts and craftsmanship with an eye for detail.
Easy to maintain – Very easy to clean and maintain.
Easy to positional adjustment – thanks to the cut-outs.
Customizable – Add wooden seats, LED lighting ...
Anti-graffiti – If you choose a prior anti-graffiti Treatment.
Project Information:
Location: Belgium   Concrete furniture: Ebema
AALBORG WHITE® cement Application: Precast concrete in city furniture
For more information, please visit: https://www.ebema.be/nl-BE
Immagine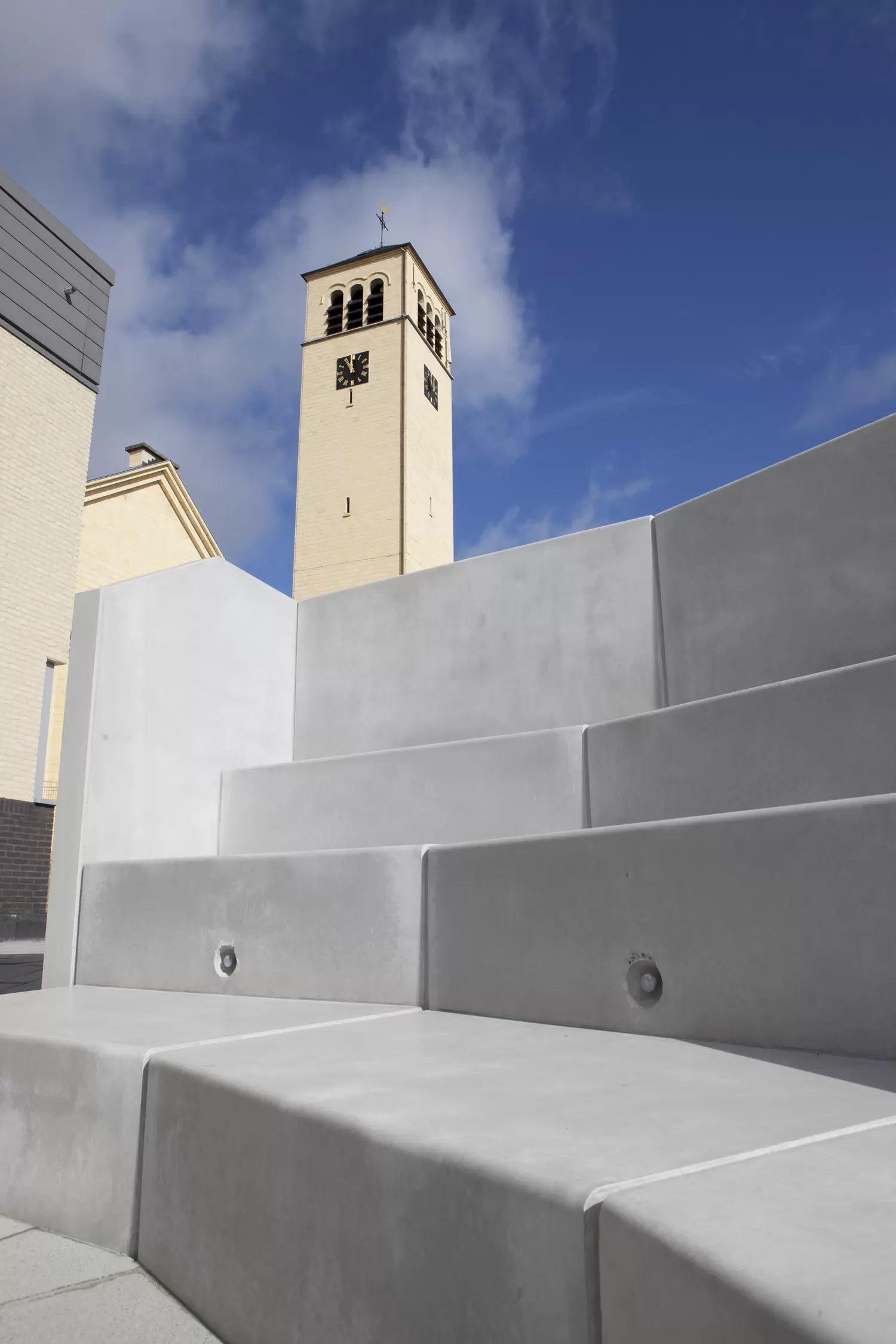 Amphitheatre- A Playground Buzzing With Fun
An open-air class built like a Roman theatre, where 150 kids can play. The smooth light grey concrete stairs attract children to play and the acoustics are fantastic. The back of this open-air class can also be used as a climbing wall. This challenging learning place gets an extra playful character.
An amphitheatre is made up of several precast elements based on Aalborg White cement, which can be combined or adjusted according to necessity and space.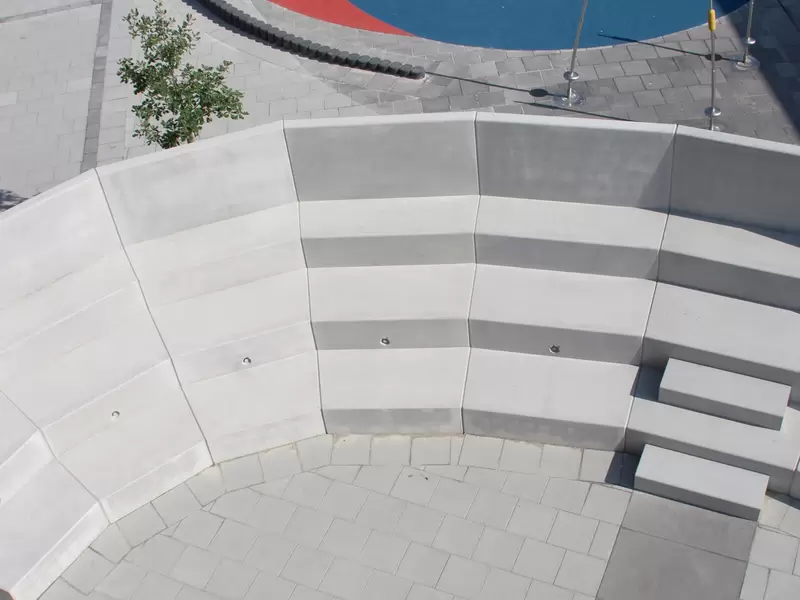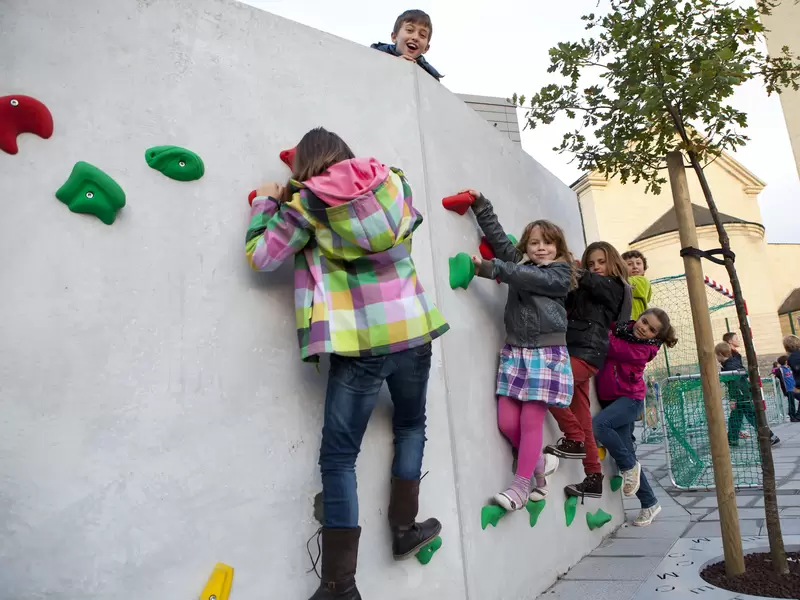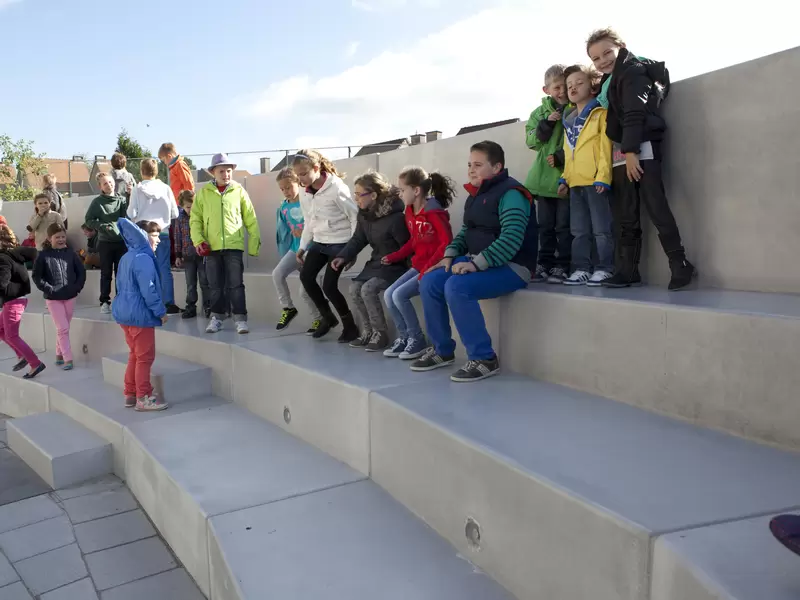 Theatre Class-Take a Lesson or Just Hanging Out
The theatre class was built as a multifunctional space in which lectures can be given. Theatre performances can be played outside. It is a space that offers security within the open space of the playground.