Changsha Meixihu International Culture & Arts Centre, the largest and most versatile public cultural complex in Hunan province, China, is a building designed by Zaha Hadid whose outlooks coexist perfectly with the surrounding environment while providing full functionalities.
A contemporary art museum, a grand theatre and a small theatre looking like 3 hibiscus mutabilis blooming on the bank of Meixi Lake, is not only a testimony of Zaha Hadid architectural concept but also a showcase of her astounding aesthetics. By adopting the concept of "ripples" of the flower petals falling into Meixi Lake, this 3-part complex is uniquely defined and exquisite.
Immagine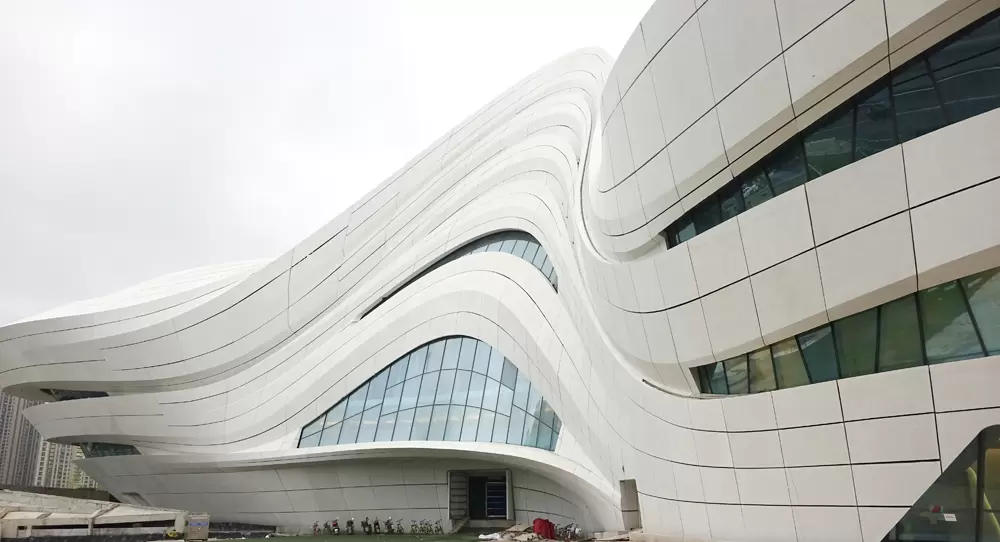 Mimicking the beautiful curves, seamless and flowing lines of a flower pedal, means unimaginable engineering difficulty for the design and construction team. A total of 11,924 unique pieces of GRC cladding panel were used. To create such pieces in the first place, BIM technology was used for accurate and unique modelling. However, the hardest part was the installation process, during which, the deviation between each cladding panel and the designated position was controlled within plus/minus 2mm tolerance to ensure the integrity of the whole building.
Immagine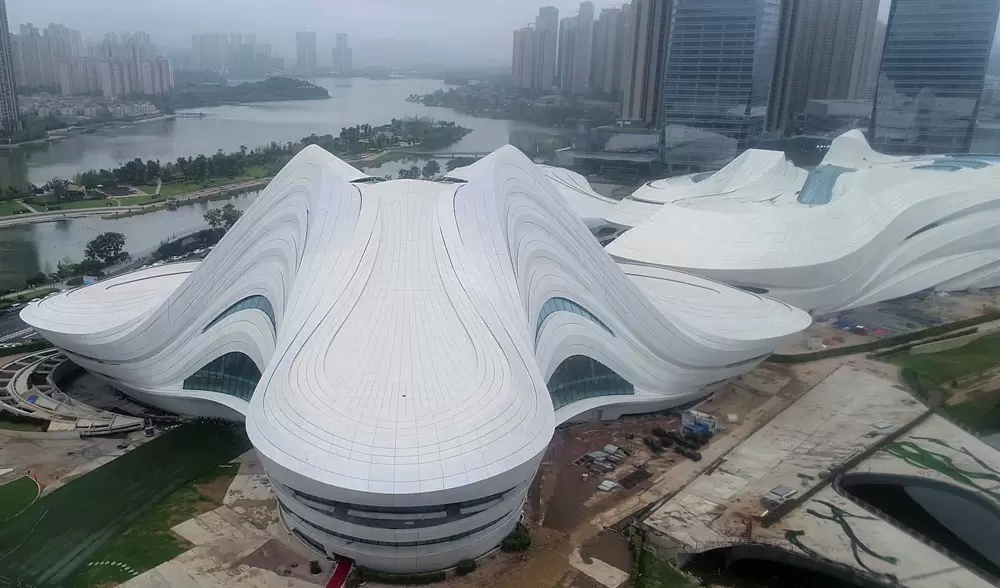 "The consistency of white cement also freed us from formula adjustments, which saved us a great deal of time."
The building is located next to Meixi Wetland Park, a natural ecological park with which, the building's concrete texture blend in perfectly. White concrete claddings were selected due to its natural texture and the symbolic representation of freshness and simplicity in its colour.
"To achieve flawless architectural aesthetics, the uniformity of the colours is the key. Thanks to the strict quality management system and standards of Aalborg White, our GRC panels have no colour variations between batches. The consistency of white cement also freed us from formula adjustments, which saved us a great deal of time. The high purity and chemical stability enable white cement easily to have a full reaction with different additives to produce high quality and high durability GRC panels. Thus, it gives us a great confidence to use Aalborg White in the international large-scale and high-quality projects. "Stated by Jiru Xiong, the president of Nanjing Beilida New Material.
Immagine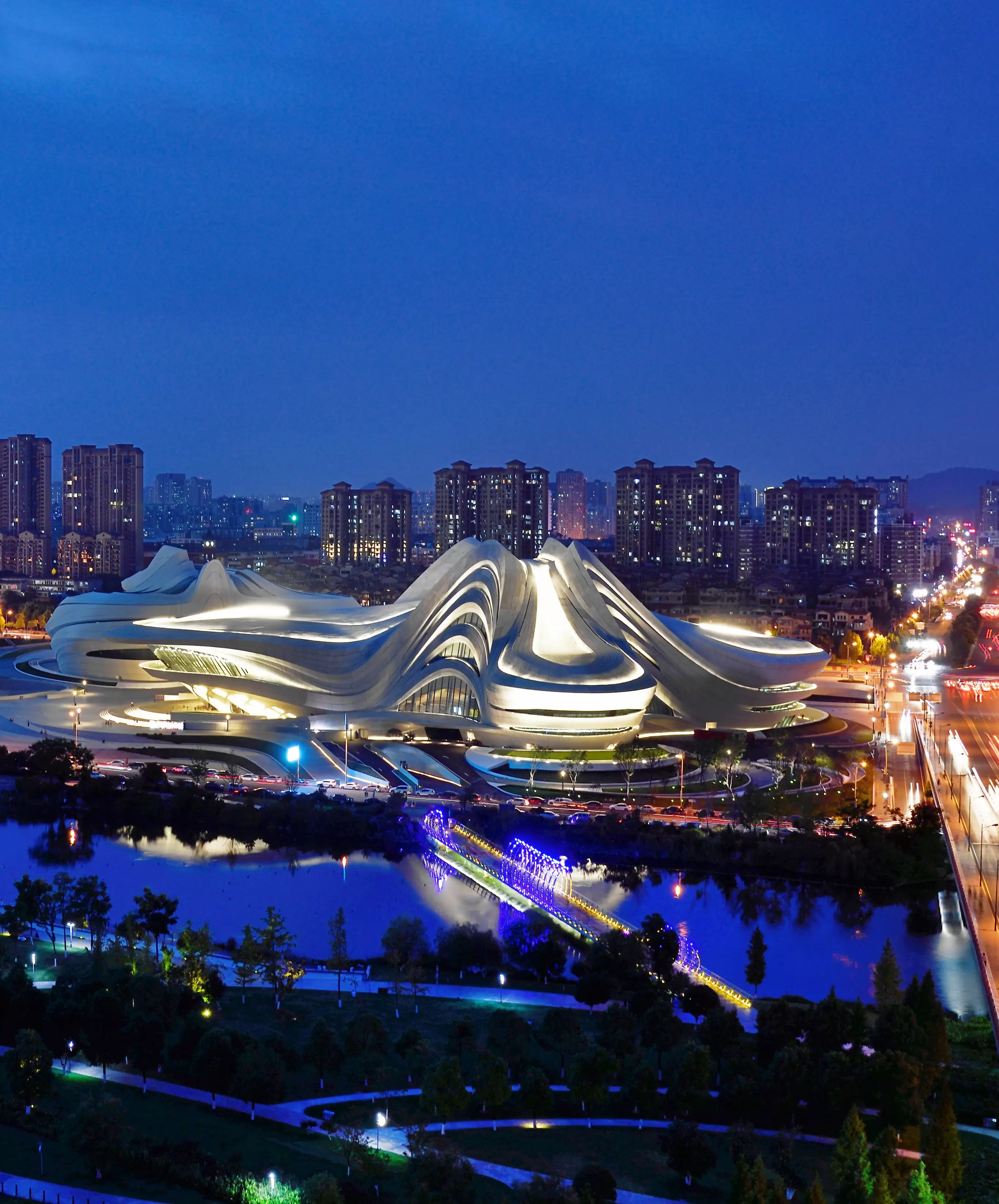 Project Information:
Year: 2019
Location: Changsha of Hunan, China
AALBORG WHITE® cement Application: GRC in cladding
Precaster: Nanjing Beilida New Material, Shandong Jinguang GRC
Architects: Zaha Hadid Architects


Area: 115000 m2